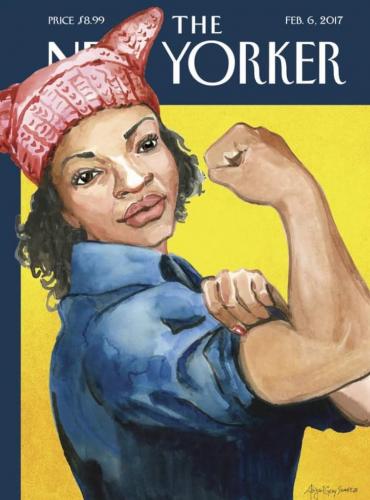 Members of the lab have been voicing our opinions about the current political and social climate in America this month.  We've included a few snapshots of our various activities below.
Valerie, Rachel, and Renee join the Women's March in Washington D.C.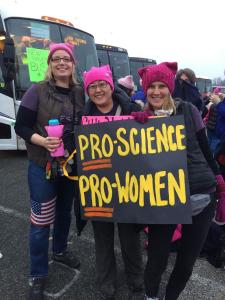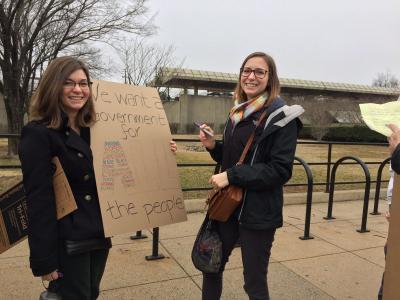 Valerie takes the lead in several political action groups in CT, including playing a major role in Action Together Connecticut.  Below, check out all the Women's March postcards sent by Action Together CT members to their representatives at the most recent meeting.
Gabriella represents the Yale Surgery Department at a candlelight vigil in support of Immigrants and Refugees on campus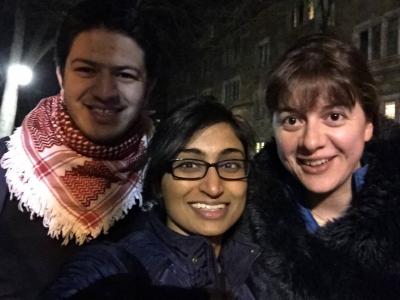 Many members of the lab have been calling and visiting representatives and attending meetings about issues ranging from healthcare and science policy, to voting reform, to rights and respect for women, immigrants, and the LGBTQ-IA community.  Let us know if you would like to get involved with political action coming out of the scientific community and our lab!