Stand Out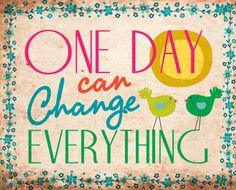 *Opinions are my own and do not reflect those of Yale University*
It has been almost 6 months since the fateful day that the unbelievable happened. And after the shock, I thought, perhaps it will not be that bad.  And then there were bans based on religion, attacks on free press and speech, a general disregard of truth, and a budget that slashes protection of clean water and air and the NIH budget.
In the meantime, I decided I couldn't stay silent or sit still. I started organizing, marching and speaking out.  The group that I built with many other amazing leaders in CT, Action Together CT, started on social media and has grown into a statewide coalition of county chapters that support engaging regular, busy people in the political process.  We have testified, gone to marches and rallies and are making a difference in CT.  
I have been inspired by the work of my colleague Tim Snyder whose book, On Tyranny provides 20 insights from his study of the 20th century. A few that I intend to embody:  1) STAND OUT, 2) Believe in truth, 3) Be as courageous as you can and 4) Be a patriot.
There is truly too much at stake to stay quiet or unengaged.