Diversity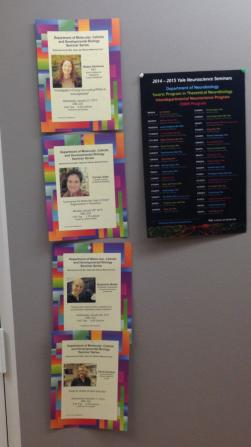 This morning I stepped off the elevator and saw the seminar announcements for MCDB's assistant professor search.  All 5 of the next few seminars are women and 50% of our 12 applicants are women.  This line of women's photos was inspiring and a little surprising.
Women are still a minority in at the faculty level in biological sciences.  See graphic here and the graph below of senior faculty.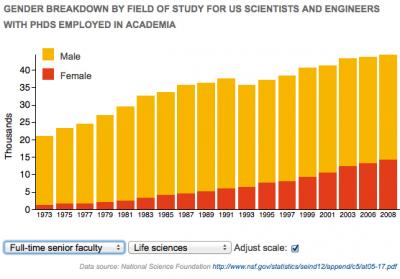 Recent studies have suggested that 3 characteristics make teams solve problems best whether in person or online:
1.  Equal contribution of all members of the team
2.  Emotional intelligence
3.  Having more women (not just 50%)
 
Diversity will make science better.  Not just women either; we need diversity in personalities, race and perspectives.